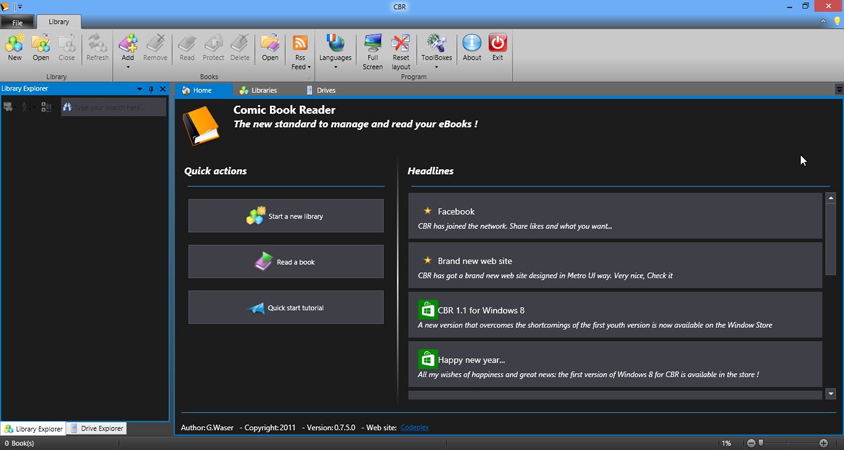 Office ribbon on top. Library explorer. Start page with actions and internal RSS feed.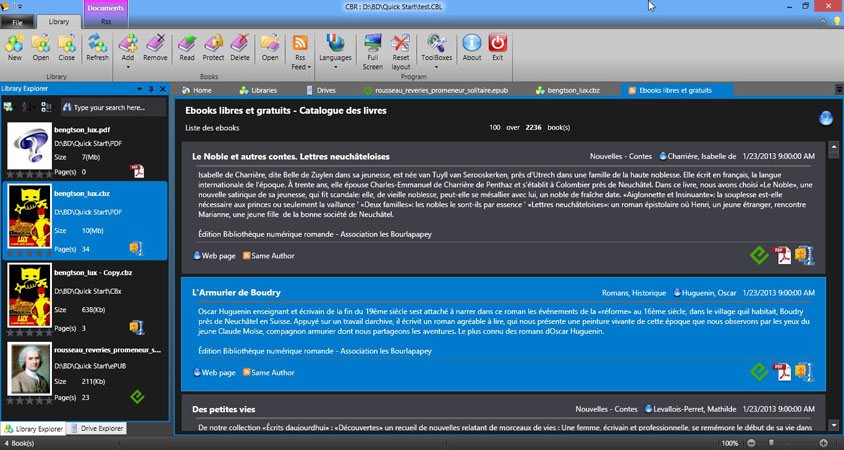 CBR can display and navigate your favorite feeds and allow direct download.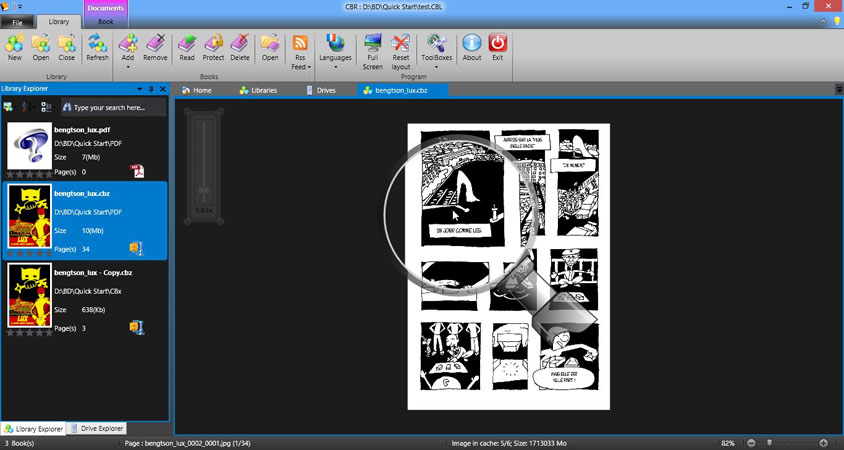 Standard comic viewer with full support for all reading function. Explorer in detailed thumbnail view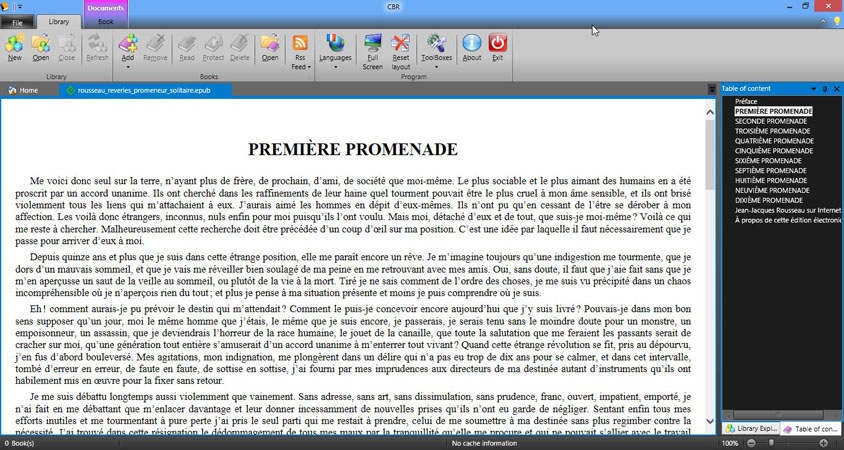 ePub viewer with table of content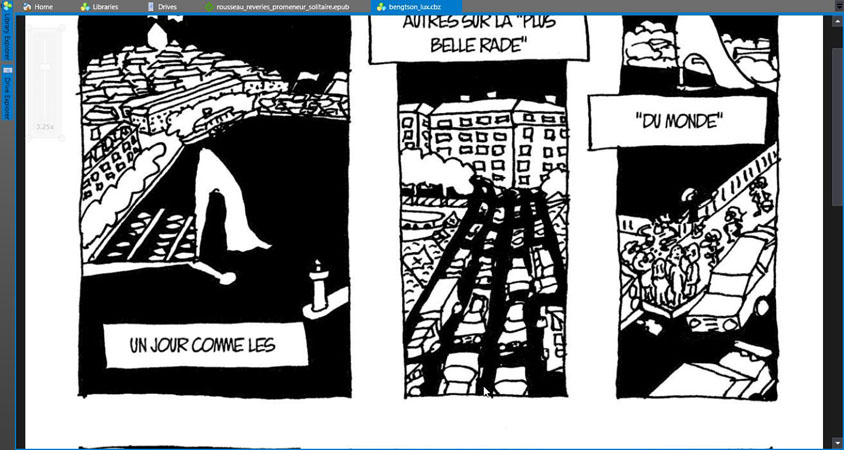 In full screen mode, CBR optimizes your reading surface and hides useless elements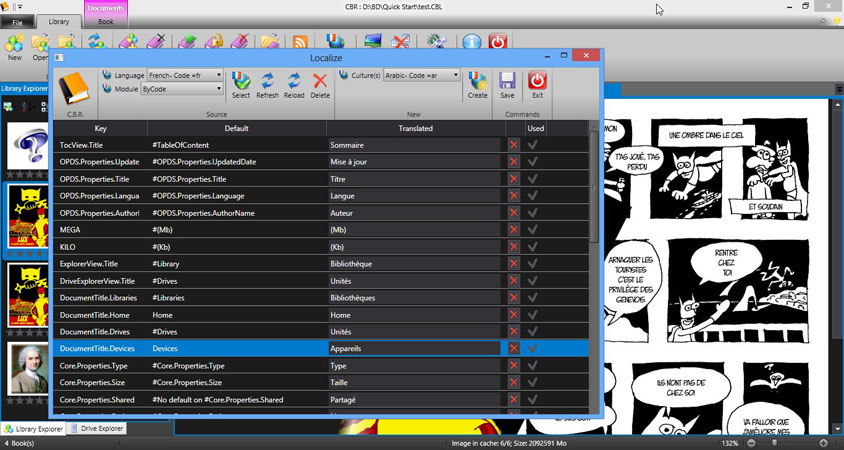 CBR comes with an integrated engine - spell checking included ! so you can manage and create languages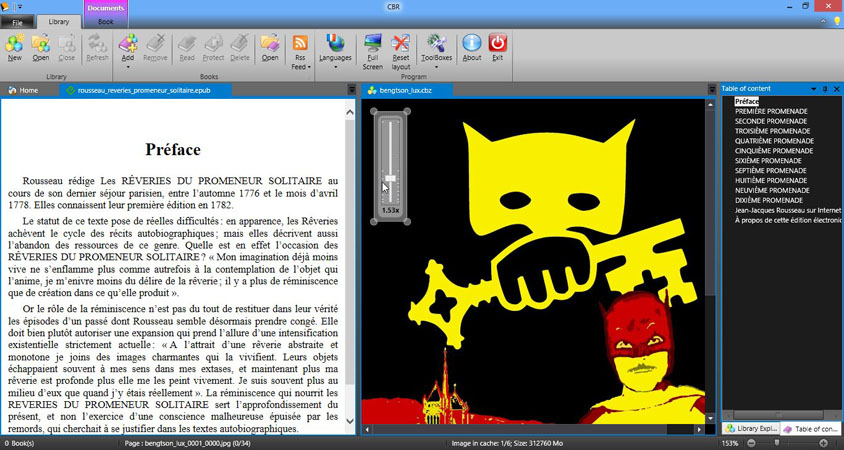 CBR supports multiple documents opening, with a very powerful windows management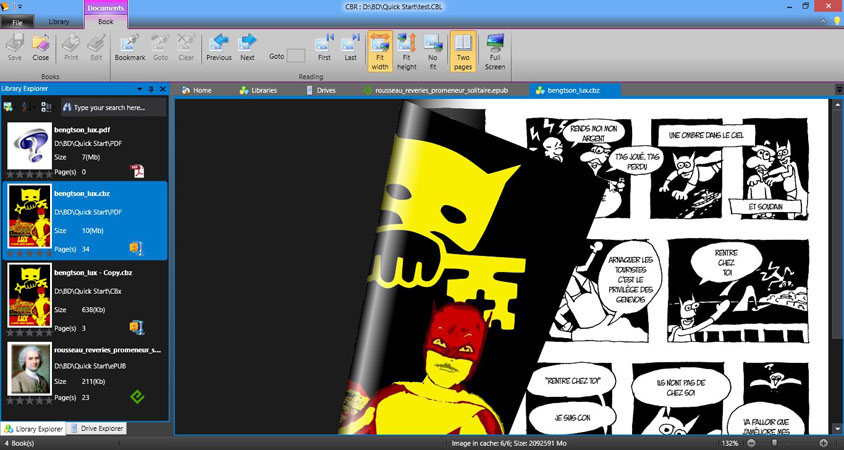 Two page view is available for comics and display 2 pages side by side that can be turned with the mouse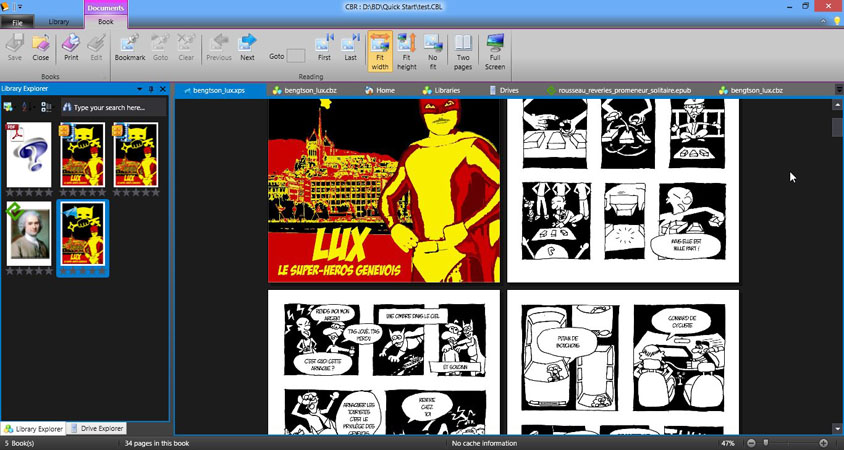 CBR support XPS documents, here displayed with explorer in simple thumbnail mode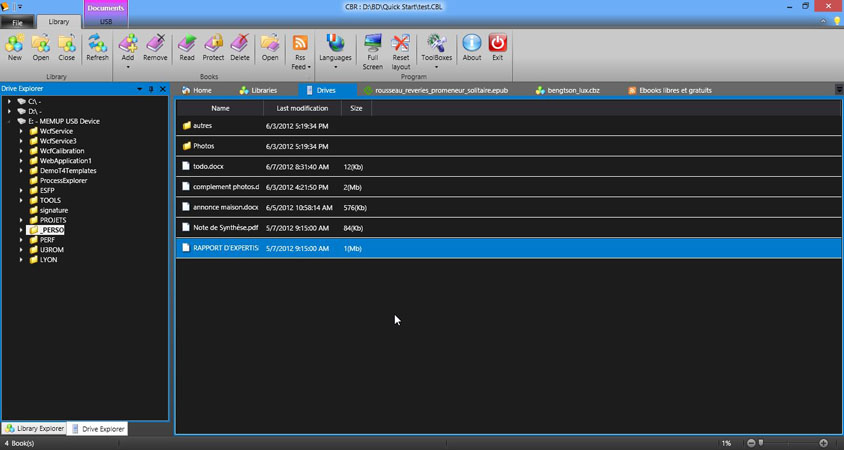 CBR support external usb compliant devices so you can manage your publication transfers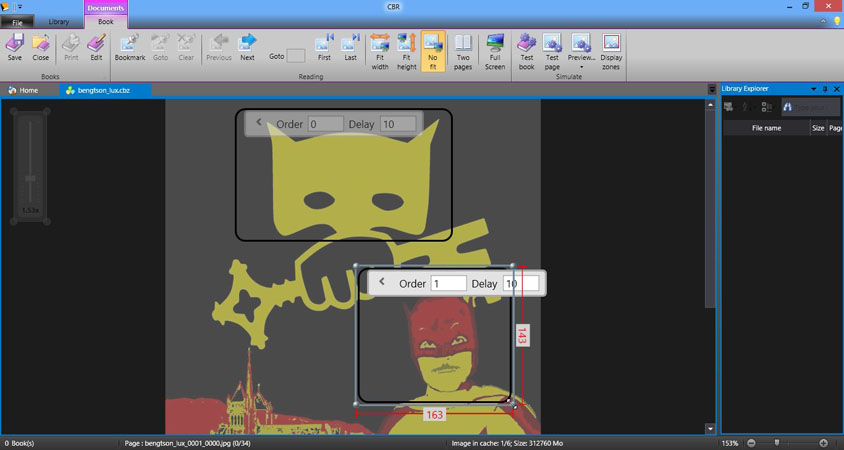 CBR introduce a new format for dynamic books. This editor allow to define frames for automatic reading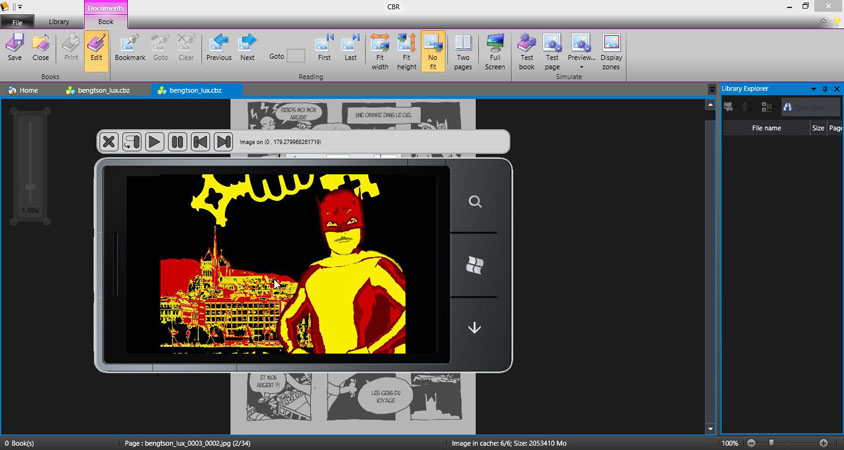 Simulators allow to test in real size the dynamic book you produce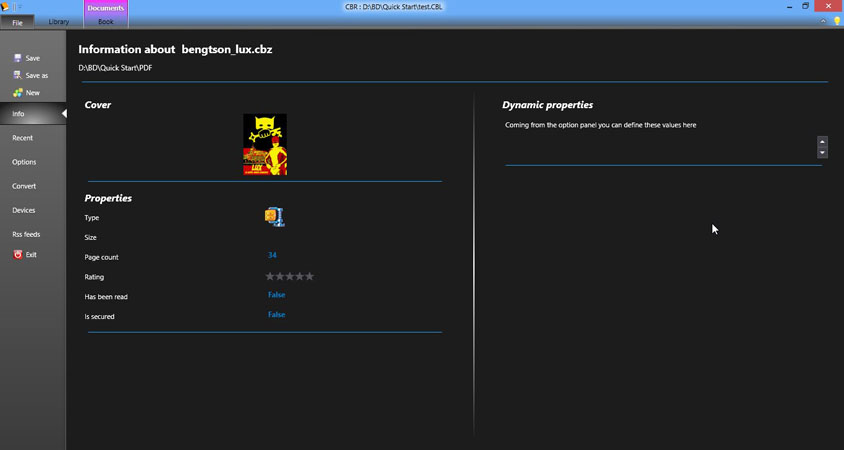 Display book properties in the backstage.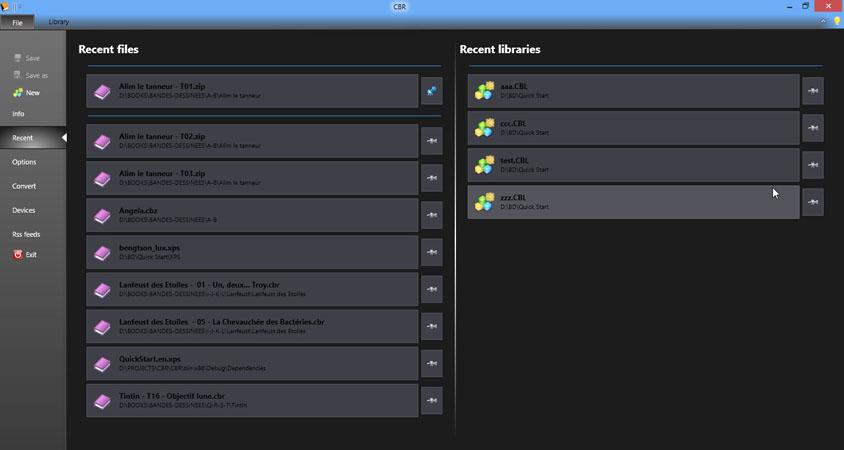 Recent books and libraries with pin to list option
A lot of options are available here to customize CBR and his behaviour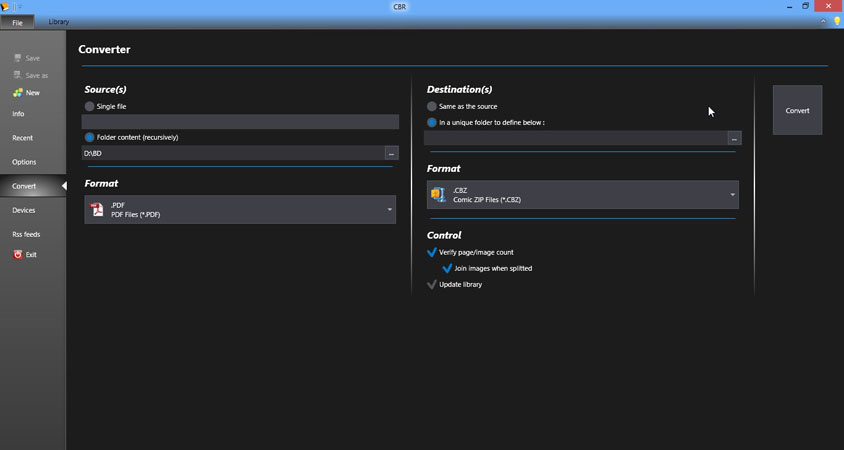 To convert files or folder content from desired type to supported formats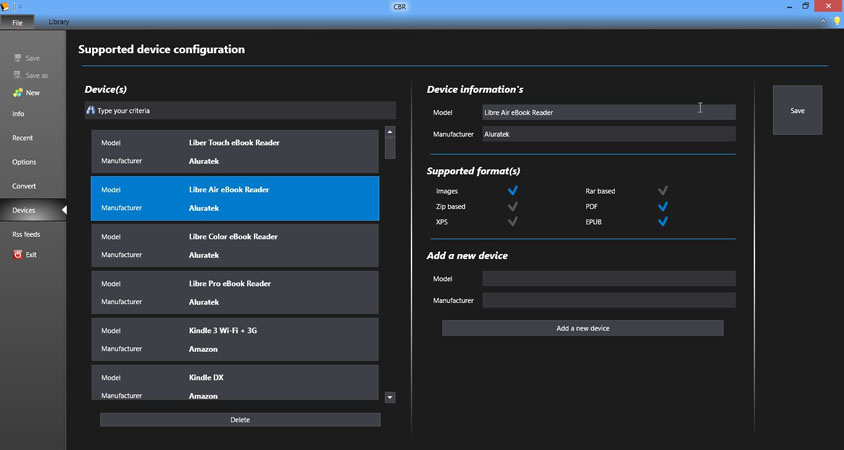 Allow the management of supported devices and their properties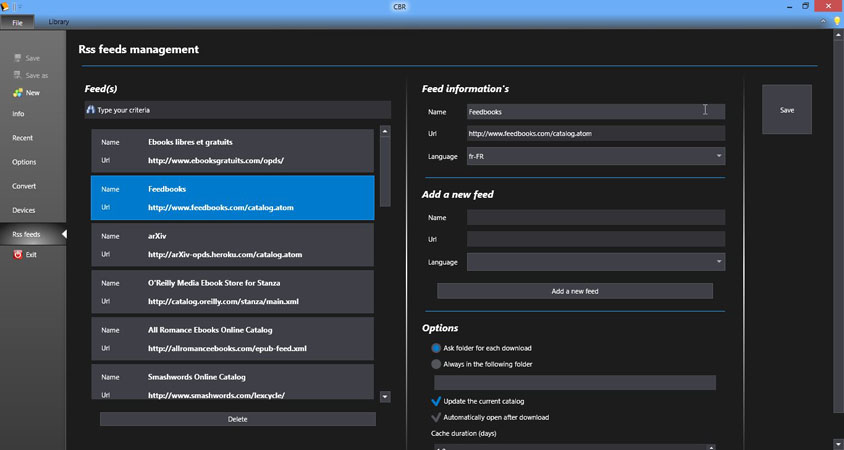 Allow you to manage your opds feed favorites that you can browse directly in CBR